The Institute offers a holistic environment for foreign students who seek Institute of Medicine, Nepal admission. The learning environment is conducive to fulltime faculty members, outstanding learning environment, exemplary laboratories, excellent library and provisions of guest lectures by globally recognized medical practitioners, researchers, and academics.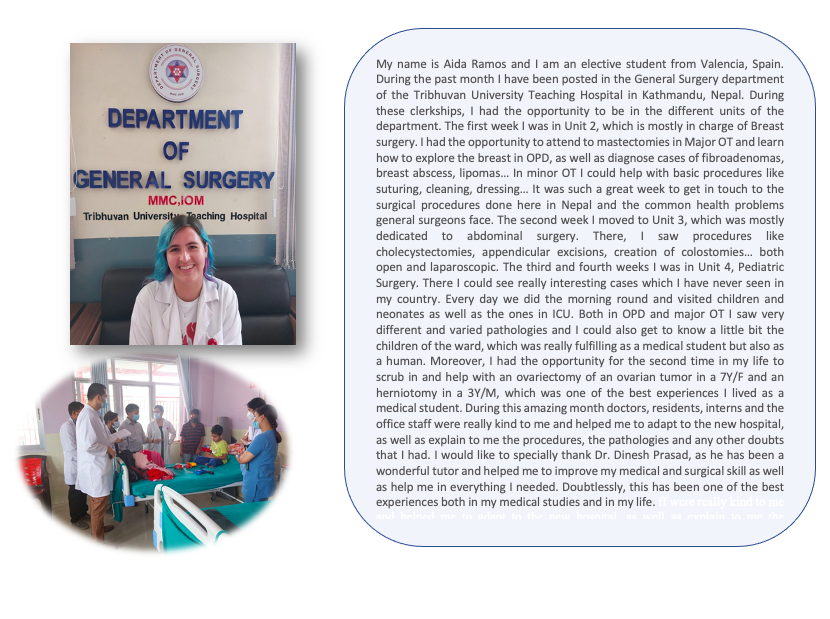 All foreign medical students applying for enrollment in the Clinical/Community Elective Programs for Foreign Medical Students at Tribhuvan University Teaching Hospital (TUTH)/ Maharajgunj Medical Campus requires registration at National Centre for Health Professions Education (NCHPE) of Institute of Medicine. IOM is situated at Maharajgunj about 5 KM north of centre of Kathmandu.
TUTH is a major Teaching Hospital with more than 700 beds  as of 2022, attached to Maharajgunj Medical Campus for training undergraduate and post-graduate students in Health Sciences.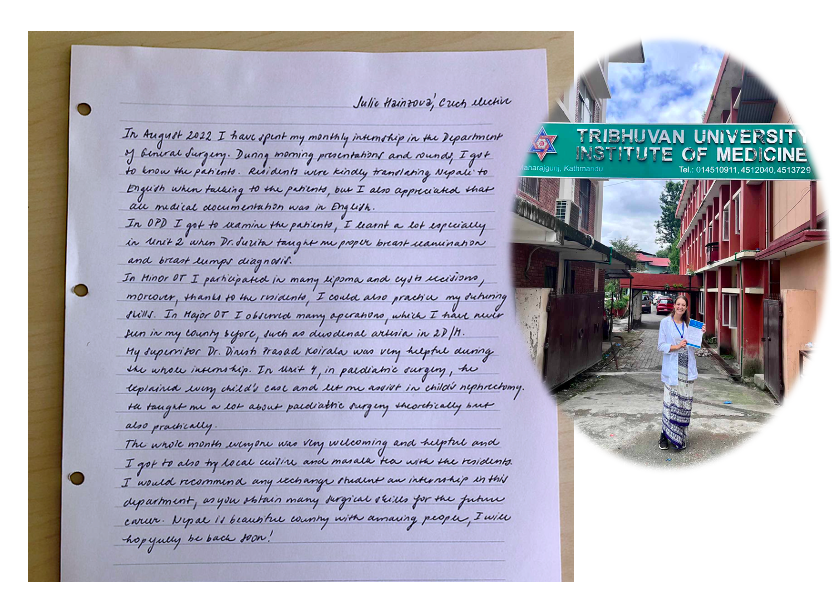 Students from US, UK, Germany, Sweden, Australia, India, Switzerland etc are have completed elective posting at the Department of General Surgery over the last few years.